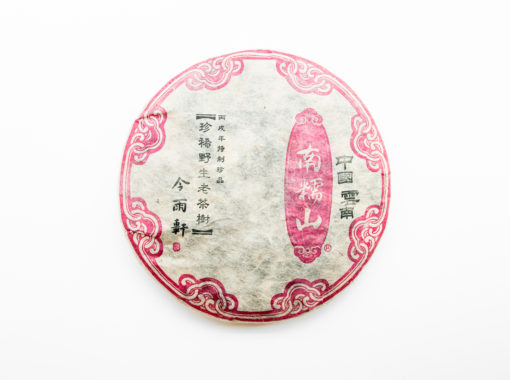 Nannuo Shan Cooked Puerh 2006
An excellent shu (Cooked) pu-erh made from young and old trees on Nannuo Shan in 2006 by the Liu family under the Jin Yu Xuan label. Like all shu puerhs this has undergone a quick fermentation (wo dui) when young to mimic the earthy taste of aged sheng puerh. Eleven subsequent years of ageing has made this even smoother and richer with deep earthy textures and tastes combining with notes of sweet liquorice and cherry to give a thick, full flavoured and clean tasting tea.
Break off a small amount of tea from the cake and use boiling water to make many infusions. This tea may need to be washed once or twice before brewing with boiling water.
ORIGIN
Liu Family/Jin Yu Xuan, Nannuo Shan, Xishuangbanna, Yunnan, China
PLANTS AND PROCESSING
Mixture of young and old trees, Camellia Sinensis Assamica. Harvested and pressed 2006.
BREWING
100°C, 6g per cup. Wash briefly before brewing. 8-10 infusions.
You may also like…