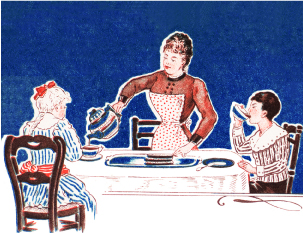 Family Breakfast
An outstanding value breakfast tea for everyday drinking, using tea grown entirely by small farmers in India and Sri Lanka.
Family Breakfast is a blend of teas from the Sahyadri Tea Consortium in Kerala and the Hanunugoda Small Farms group in Galle, Sri Lanka. Its bold, rich flavour and light maltiness make a very comforting breakfast tea that is perfect for whenever you need a strong, refreshing cup. It can be taken with or without milk.
We have priced this tea at just 4p a gram when bought in 500g pouches to show that good tea sourced from farmers who get paid a fair wage can be affordable to drink every day.
ORIGIN
Sahyadri Co-Op, Peermade, Kerala, India
Rainforest Tea Handunugoda Small Farms, Galle, Sri Lanka
SIZE OF FARMS
1.5-3 acres (average)
PLANTS AND PROCESSING
Camellia Sinensis Assamica. Harvested Summer 2018.
BREWING GUIDELINE
95°C, 3g per 150mls, with or without milk. 2 infusions.
You may also like…