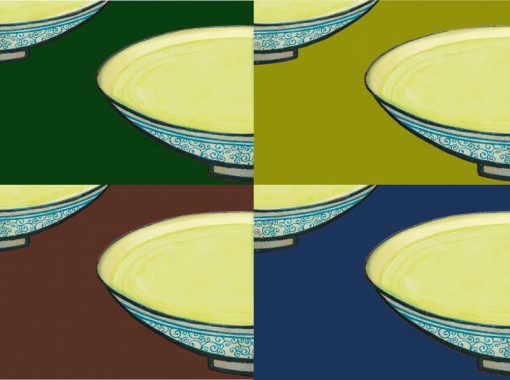 Master Fang's Spring White Teas Set
Three aged Spring white teas representing the spectrum of Spring Bai Mu Dan (White Peony) production of Master Fang, one of China's foremost experts in white tea production. Master Fang helps run the Centre for White Tea Research in Fuding as well as overseeing the production of white tea on his three farms on Taimushan which comprise just 11.5 acres. He uses no pesticides or artificial fertilisers on his 20-30 year old trees, believing that above all else white tea should reflect the local terroir and ecosystem on which it is grown and be absolutely free of any impurities.
As well as being a farmer, Master Fang is also an innovator in the white tea world having patented double-sunshine withering and off-ground cleaning technology which are now widely used. To mimic traditional sun-dried white tea he uses his own manually controlled sun-light room which provides precise drying all year round allowing him to make tea in all four seasons. The tea is withered for 36 hours on bamboo drums and during this process hands are not allowed to touch the leaves in case they cause them to shrink. Unlike many other producers Master Fang does not increase the temperature to accelerate drying, nor does he use light roasting to increase fragrance.
We have decided to stick with Master Fang's original intention of selling these teas as a set, and they show a fascinating insight into how season changes the flavour of a minimally processed tea from one area over the course of 12 months. Each tea is different but all are distinguished by their balance, clarity of taste and long-lasting sweetness. The four years of ageing has also increased their strong body effect to an extent we don't normally encounter outside great puerh and oolong teas.
Spring 1 – 5/4/2014 
Master Fang's highest grade of Bai Mu Dan, made on April 5th 2014, on Qingming festival. The tea is immaculately processed with a very high proportion of downy silver buds in comparison to his other Bai Mu Dan. The tea is the most delicate of the seven we have on offer, but intensely honey sweet with notes of almonds and marzipan and a creamy texture in the mouth and throat. The aftertaste is exceptionally long and the sweetness remains in the mouth well after it has been drunk, with a potent body effect.
Spring 2 – 11/4/2014
Even though it's made less than a week after Spring 1 this Bai Mu Dan is very different in character, with larger brown and green leaves and a heavier body. The first infusions are light with notes of almond, hay and honey, becoming richer and darker with subsequent infusions.
Spring 3 – 4/5/2014
The bookend of Master Fang's Spring 2014 harvest, this tea was made in early May and made up predominantly of larger green and dark leaves with a smaller proportion of silver buds. The immediate difference from Spring 1 + 2 is the texture which is syrupy and heavy in the throat, with the strongest body effect out of the three. The tea has lost the fresh almond taste of the earlier teas with a heavier apple, cherry and spice character, with a slight aniseed note coming out in later infusions.
ORIGIN
Master Fang, Taimushan (600m altitude), Fuding, Fujian, China
SIZE OF FARM
11.5 acres
PLANTS AND PROCESSING
Spring 1 – Camellia Sinensis Sinsensis. Harvested 5/4/2014 Handpicked and sun dried. Bai Mu Dan processing.
Spring 2 Camellia Sinensis Sinsensis. Harvested 11/4/2014  Handpicked and sun dried. Bai Mu Dan processing.
Spring 3 – Camellia Sinensis Sinsensis. Harvested 4/5/2014 Handpicked and sun dried. Bai Mu Dan processing.
BREWING
95°C, 3g per 150ml. Many infusions.