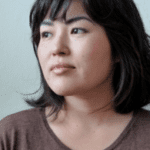 Pouring Jug (Short)
£55.00
A handmade glass pouring jug, made by Yoko Yamano in Stockholm. Yoko free-blows all of her glassware and eschews moulds, leading to a beautiful warping effect that is unique to every piece. These jugs have no specific function intended but are suitable for use as gong dao bei (fairness jugs) to pour tea into from a pot or gaiwan, and then into smaller cups.
These jugs are durable as well as beautiful and do not break as easily as most factory made glassware. However to protect it from cracking we recommend making sure the jugs are at or warmer than room temperature before pouring boiling water into them.
Each piece is unique, so please email us if you would like to see the full range of glassware we have in stock.
Approximate dimensions: 6.5-8cm height, 7-8cm diameter
Out of stock