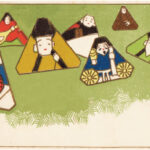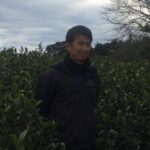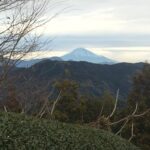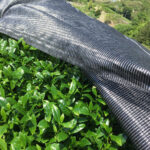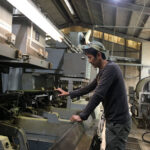 Shizuoka Jewel
£9.95 – £12.95
A tamaryokucha (literally 'curved jewel green tea') made by Mr Iizuka in Sukemune, near Fujieda in Shizuoka, one of Japan's premier tea growing regions.
We bought this tamaryokucha for the first time this year after the runaway success of the Aoki Green, a tea we unfortunately only had a very small amount of. While most tamaryokucha is produced in Kyushu, a small amount has traditionally been made in Shizuoka, mainly as an export product to Russia. This tea is Iizuka san's first attempt at a tamaryokucha after many years of experimentation, and we were delighted enough with the results to buy a batch immediately.
Tamaryokucha occupies a space somewhere in between the toasted kamairicha style (for example, our Supernatural Green) and the highly grassy taste of sencha, often depending on whether it is steamed or fired (unusually, tamaryokucha can be both). While the Aoki Green is on the more toasted side of the spectrum, this is closer to the sencha end, being steamed with softer, more delicate leaves. In terms of taste is has some of the grassiness and umami of a good sencha, but with a fruity tanginess and just a hint of a nut kernel bite that steers it in a more unusual direction. If you enjoyed the Aoki Green, then this is different but we think you would like it too.
SIZE OF FARMS
10 acres
PLANTS AND PROCESSING
Camellia Sinensis Sinensis, Yabukita cultivar. Harvested Spring 2020.
BREWING GUIDELINE
85°C, 3-4g per 150mls, 2 infusions