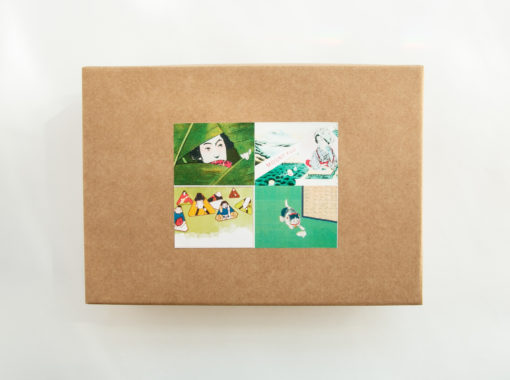 Eight Japanese Senchas Box Set
Our 2019 Japanese senchas are all in and barring a few small batches we hope to have later in the year, our mainline selection now totals seven – the most we've ever had and a far cry from when we started in 2005 with the first sencha on our list from Uji.
While Uji remains one of Japanese tea's spiritual homes, declining production of its sencha as it has shifted production to the increasingly popular matcha, means that we only occasionally have a completely handmade leaf tea from this area. Recently with the introduction of three new senchas from Shizuoka joining the Fuji Sencha, it now means we have half our sencha from a single prefecture with the other half from Aichi, Fukuoka and Kagoshima.
Shizuoka by production size is the biggest prefecture for tea in Japan. As well as quantity it has been known for centuries for its high quality tea, particularly in high-altitude areas such as Honyama and Kawane. From the rest of Japan we have teas from Aichi and Yame which have a similarly long history of growing tea, whereas Yakushima, a small island off the southern isle of Kyushu, is one of the most recent area for tea production in Japan.
For those who wish to compare all these senchas against each other we have added an option for a box set which includes all eight senchas at a small discount. Individually and as a whole they display the richness and diversity of sencha as a category, with fascinating differences in taste, aroma, colour and texture based on terroir, levels of steaming (asamushi, chumushi and fukamushi) and cultivar.
The box set is made up of:
Shizuoka
Fuji Sencha, Akiyama-san, Mt Fuji
Asamushi (light steaming) using Yabukita cultivar
Shizuoka Green, Four farmers (Saito, Iwasaki, Iizuka, Tsukamoto)
Blend of asamushi and fukamushi (deep steaming) using mixed cultivars
Shizuoka Secret, Saito-san, Honyama
Asamushi using '25' cultivar
Family Green, Iwasaki-san, Ryogochi
Chumushi (medium steaming) using zairai shu (native cultivars)
The Rest of Japan
Hijiri Sencha – Obayashi-san, Okumikawa, Aichi
Asamushi aracha using a blend of Yabukita and zairai-shu
Yakushima Sencha, Watanabe-san, Yakushima
Asamushi/chumushi using blend of Yabukita, Asatsuyu, Yutakamidori, and Meiryoku cultivars
Yame Green, Ohashi-san, Yame
Fukamushi using Saemidori cultivar
Gyokuroesque, Ishikawa-san, Aichi
Kabusecha using Yabukita and Komakage cultivars
All teas come in 50g packs, except the Gyokuroesque which comes in 20g.