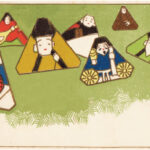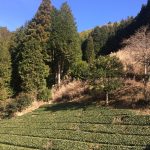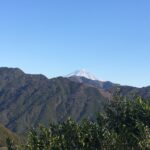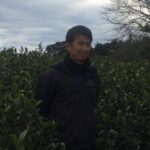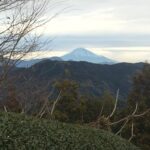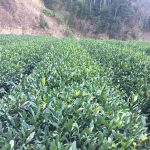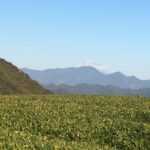 Shizuoka Green
£12.95 – £15.95
A blend of four different senchas from four different farmers in Shizuoka, one of Japan's premier tea growing regions.
This tea is the result of a collaborative effort between four farmers – Mr Saito, Mr Iwasaki, Mr Iizuka and Mr Tsukamoto – who have formed a group for over 25 years to study the farming of organic tea in Japan. While blended sencha is not an uncommon practice, unusually the tea mixes both asamushi (light-steaming) and fukamushi (deep-steaming) production methods to produce a unique tea that has characteristics of both.
Shizuoka Green is a mild, balanced sencha, with the fresh, complex aroma of an asamushi and the directness of a fukamushi, and a great example of how a blended sencha can be as interesting as a single farmer, single cultivar sencha. Much of its character can be brought out either on second infusion or when the first infusion is pushed hard, when it is full-bodied and sweet without astringency. Best brewed with 3g of tea per 150ml and around 80 degree water.
ORIGIN
Four farmers, Shizuoka, Japan
SIZE OF FARMS
6 acres (average)
PLANTS AND PROCESSING
Camellia Sinensis Sinensis, mixed cultivar and steaming. Harvested Spring 2018.
BREWING GUIDELINE
80°C, 3g per 150mls, 3 infusions