Of Herbs and Flowers v.4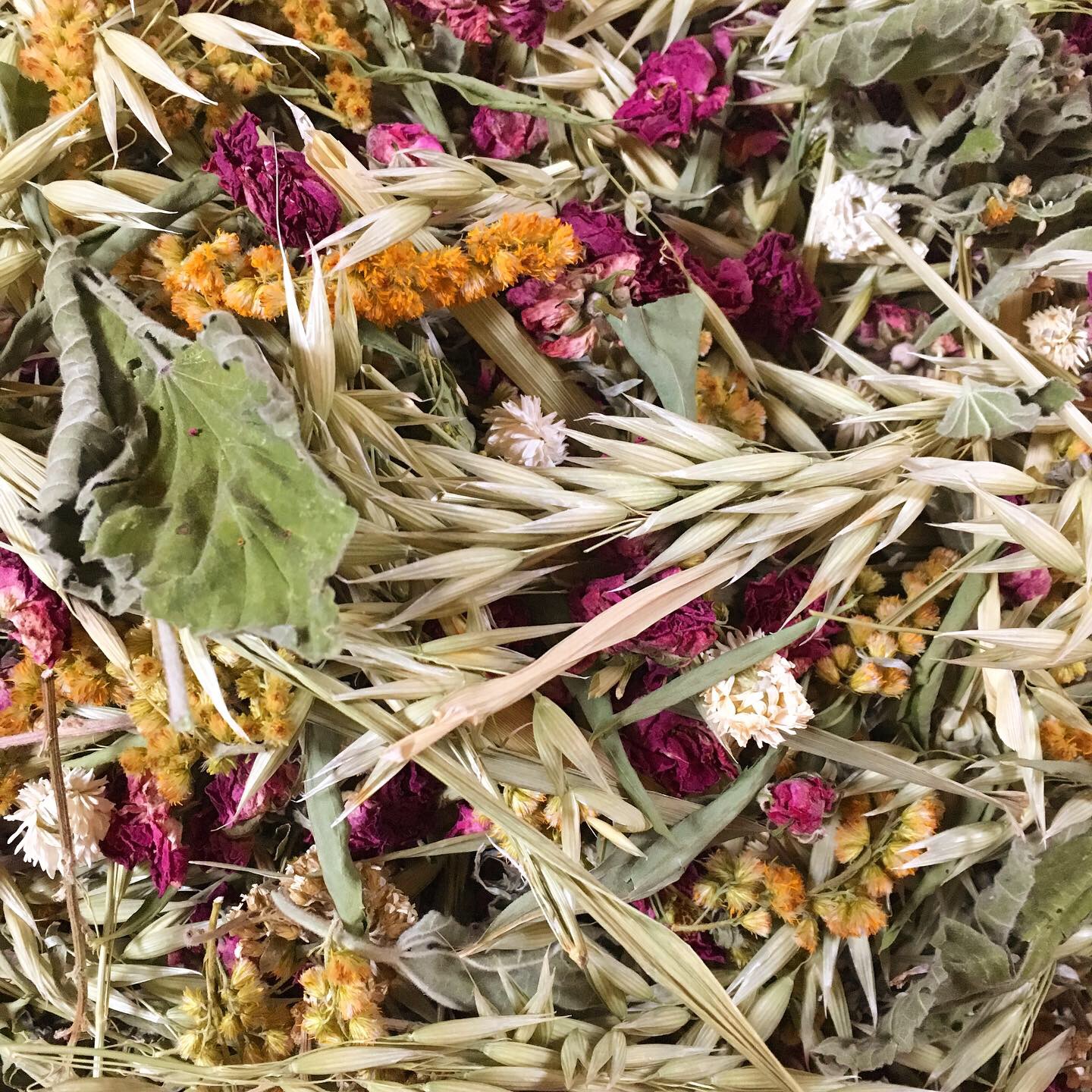 An elegant collection of hand picked herbs and flowers, blended exclusively by The Herball for Postcard Teas. All plants are grown, harvested and dried in this harvest year with love and great care by Diane Anderson in Oxted, Surrey and chosen and blended by Michael Isted.
We have been working with Michael Isted for over seven years during which he has introduced us to the power and complexity that great herbal teas can have and also to the amazing potential of English herbal culture. Inspired by John Gerard's 1597 Generall Historie of Plants, The Herball is Michael's way of introducing this culture back into our everyday lives.
Version 4 of the Of Herbs and Flowers blend contains Roman Camomile, Marshmallow, Golden Rod, Rose, Oat Straw, Wormwood, Yarrow and Rose. To prepare, put a small amount of each herb or flower in a pot and steep with freshly boiled water for 5-8 minutes. Re-infuse until they can no longer be enjoyed. These plants are chosen and blended to express their full potency and as such should not be consumed during pregnancy or illness.
ORIGIN
Diane Anderson, Oxted, Surrey, United Kingdom
PLANTS AND PROCESSING
Oat straw (avena sativa), marshmallow (althea officinalis), golden rod (solidago), wormwood (artemisia absinthium), roman chamomile (Chamaemelum nobile), yarrow (Achillea millefolium), rose (rosa spp)
BREWING
95-100°C, 1g per 150ml. Many infusions.