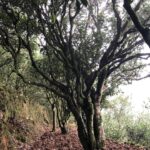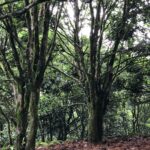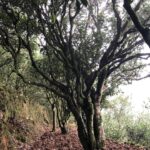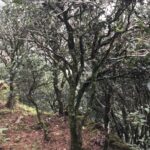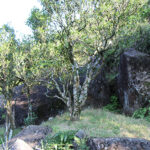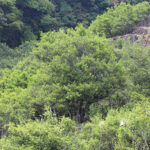 Five Single Trees Set, by Master Lin
£55.00
Five Feng Huang (Phoenix) oolong made from individual trees that grow on Wudongshan, the Phoenix Mountains' most celebrated peak. Phoenix oolongs are often called dancong 单丛  and are famous for their outstanding fragrances that mimic aromas often found in nature. Due to the small amounts of tea one tree can produce, most dancong are produced in large quantities by using many trees of the same cultivar. However all our teas made by Master Lin are made solely using the harvests of single, old trees resulting in teas which are completely unique in flavour and aroma. The total quantity of tea produced from each tree in April 2020 was less than 5kg.
The set comprises five 2020 teas made by Master Lin, with teas of varying cultivar, altitude and age. The teas are:
Gold Medal Tong Tian Xiang (Heaven Scent)
Gold Medal Mi Hua Xiang (Honey Blossom)
Ye Lai Xiang (Night Fragrance)
Gui Hua Xiang (Osmanthus Fragrance)
Wei Zi Hua (Gardenia Fragrance)
Each pack of tea is 6g, enough for one session of tea with multiple infusions, and comes with tasting notes, information and brewing instructions.
Additional information
| | |
| --- | --- |
| Weight | 0.07 kg |
| BUY | Five Teas £55 |